Following Ironman New Zealand, I was keen to convert on the fitness and race again. I felt really fit at Ironman NZ but just didn't really fire on Raceday. Challenge Melbourne about 6 weeks later, allowed enough time to recover and build on the long miles I had been putting in. 
Melbourne is the home to one of my new Sponsors, Project Clothing, so it was good to meet the crew and get my new custom race gear. Also Pushys Online, my bike gear sponsor is based in Australia and they had organised the new Giant Trinity to be sent down to Melbourne for me. So it was awesome to pick up the new gear...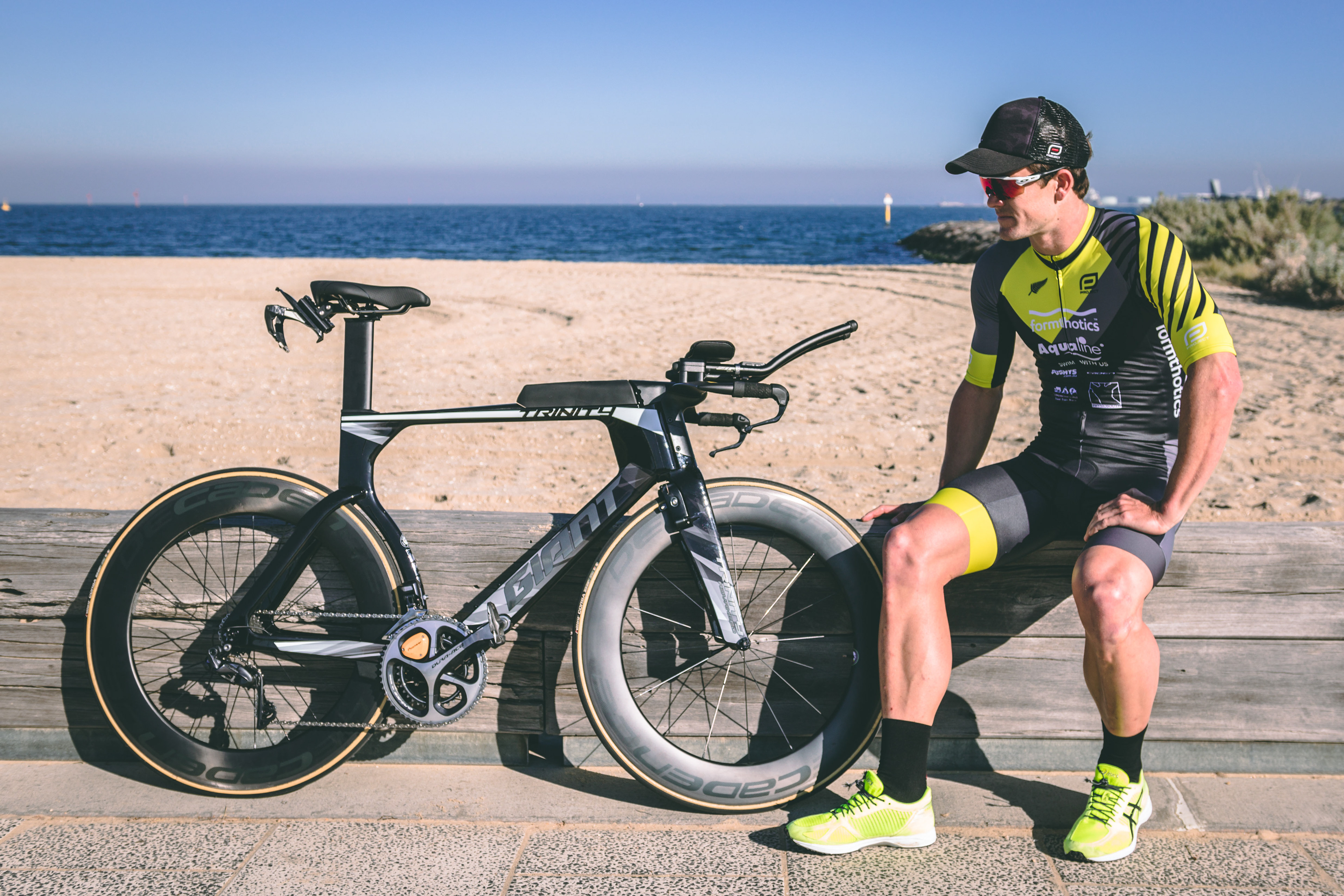 It is a easy enough trip for us from Christchurch, and I was lucky to have old mate Dylan Mcneice to share the trip, race and coffee shops with. The field was pretty big with a lot of Aussies, some old hands, some young up and comers, plus us two kiwis. 

St Kilda beach was where it all began with a beach start. I got a good start and was at the front around the first buoy. Dyl came up past us and got a wee gap, but we managed to get back onto the back of the two leaders around the turn buoys. I was swimming off to the side of them to avoid the carnage when I came across a big jelly fish and thought I'd take some cover back in the pack. I think there was about 7-8 of us in the front group exiting the water, with another group just over 1min behind.
Swim time: 23:52. 
Onto the bike and I was feeling comfortable and rode to the front, young Max Neumann came past a few km in and was setting a solid tempo. The motorbike was insisting on at least 30meter draft zone, which was ok but made it hard to pass the group in the 30seconds allowed. The chase group behind must of had some good momentum, they rolled up to us as on the last lap and we weren't mucking around. My legs never really settled on the bike and I just tried to stay in contact with the group and not do anything stupid. This is what probably saved me for the run as normally I am trying to surge and get a head start. The new bike was great but I probably needed a few more rides on it to tweak the set up and get comfortable.
Ride time: 2:06:06, 89.9km 43.2 km/h Avg, 322W Avg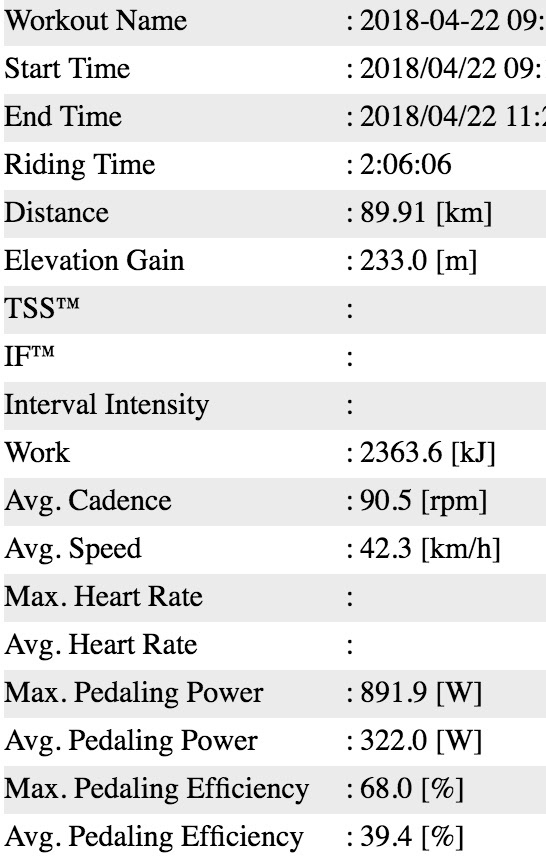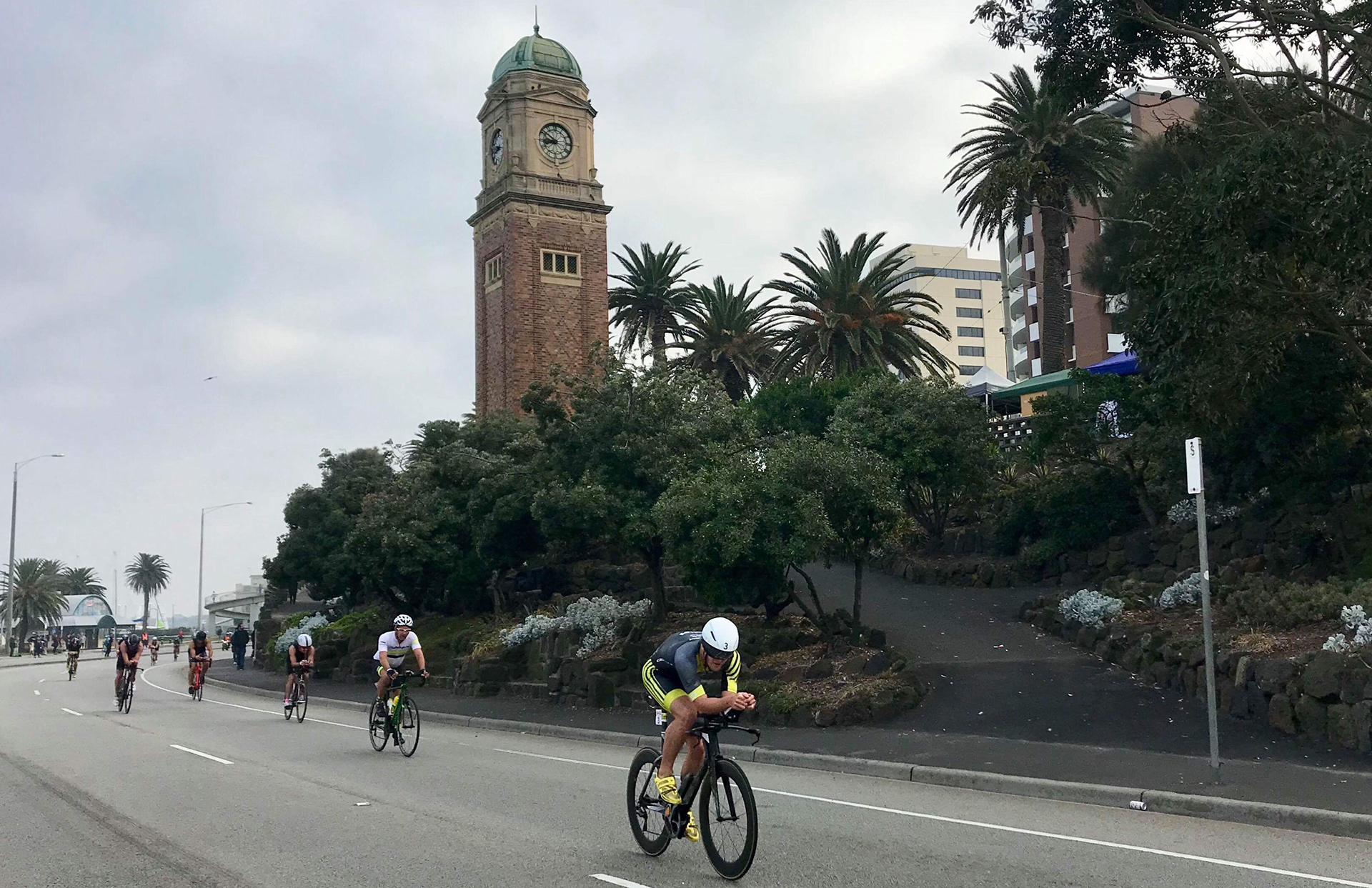 Hitting the run I was towards the back of the strung out group, 1:15 down on the sole leader. I ran quickly for the first few kms to try and get back in the race, my gps came on about 1.5km in and was showing 3.20/km, knowing this was a death wish I backed off a bit. Two guys ran back up to me and we formed a wee group through to the halfway mark, I decided not to pass them until they went over 3.30/km. Levi Maxwell had built a 45seconds lead by halfway point, however I was still very comfortable but also hoped he had gone out too hard. I knew I could get second and thought it was worth the risk to try and get the win so once we made the turn for the second lap I was back down to 3.20/km and hunting Levi, he was coming into sight quickly. I was able to conserve a bit once I got close and cruised up and passed him without really having to push. I backed off to the finish to win my first Challenge Family Event.
Run time: 1:10:01, 20.3km, 3:27/km (~1:12:47 21.1km)